Problem Statement:
I've started biking to work. I carry a lot of stuff, sometimes including gear for swimming, running, working, and rock climbing. With my car, I just stick this stuff in the back, easy. On the bike, not so easy.
Solution: Big Nova
I asked my parents for a new Timbuk2 for my birthday. In the end I got a custom designed XL Messenger bag I've dubbed "Big Nova", because of it's color closeness to the Villanova colors. Most of my friends tease me for the size of the bag but I love having all the room to pack all my gear. Here's a picture: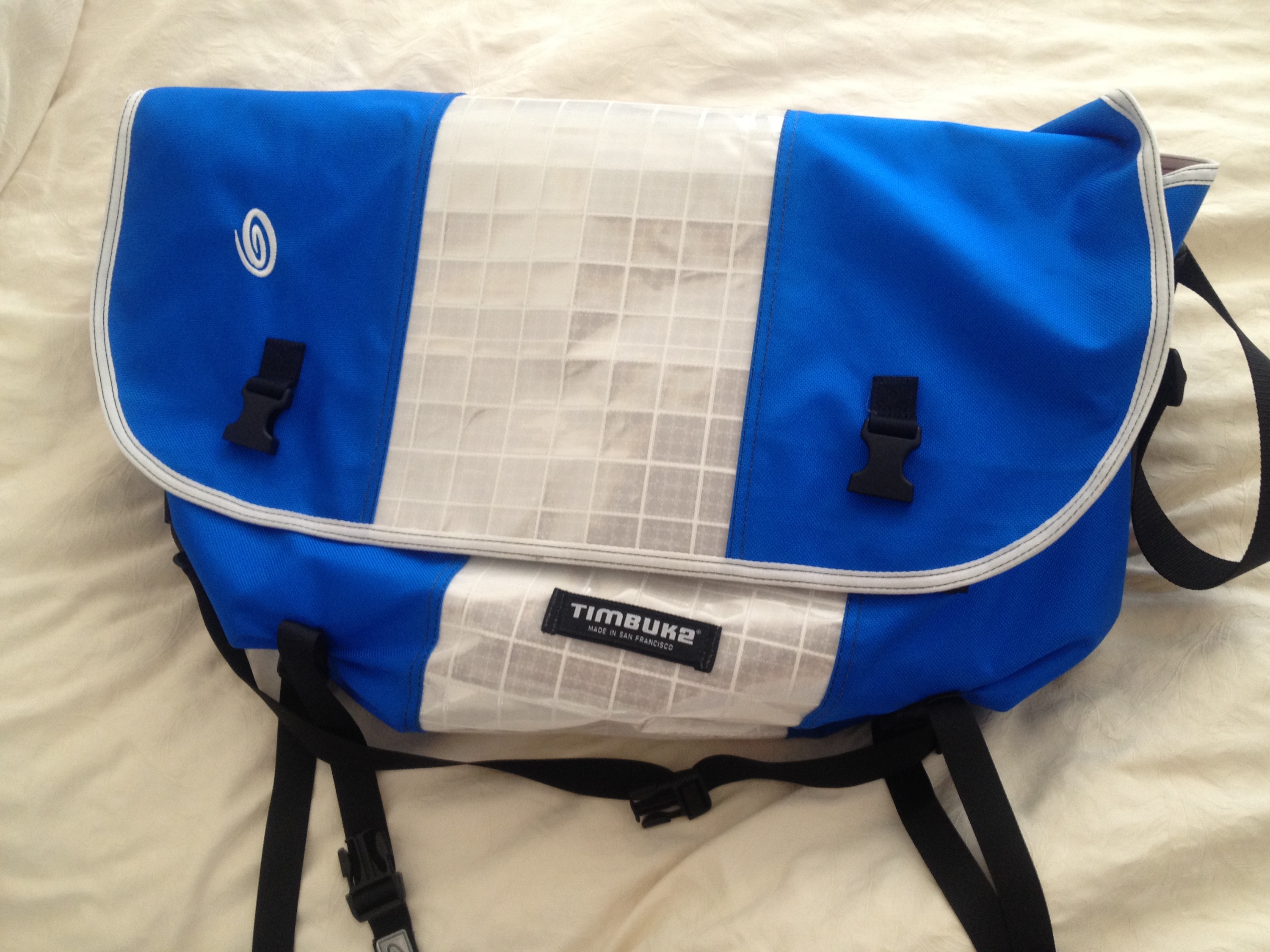 Lessons
Along with any design or creation project there are a couple of lessons to learn:
XL might be a little too large. In retrospect I probably could have gotten away with a large. Having the extra space is nice, but I don't think I've used it yet.
The build quality of this bag is good, but it's not as good as my old Timbuk2 D-Lux messenger. The ballistic nylon is the same, and the shinny center fabric are fine, but the trimmings like the inside pocket and the straps feel lighter and cheaper. It might just be improved construction, but they feel less sturdy.