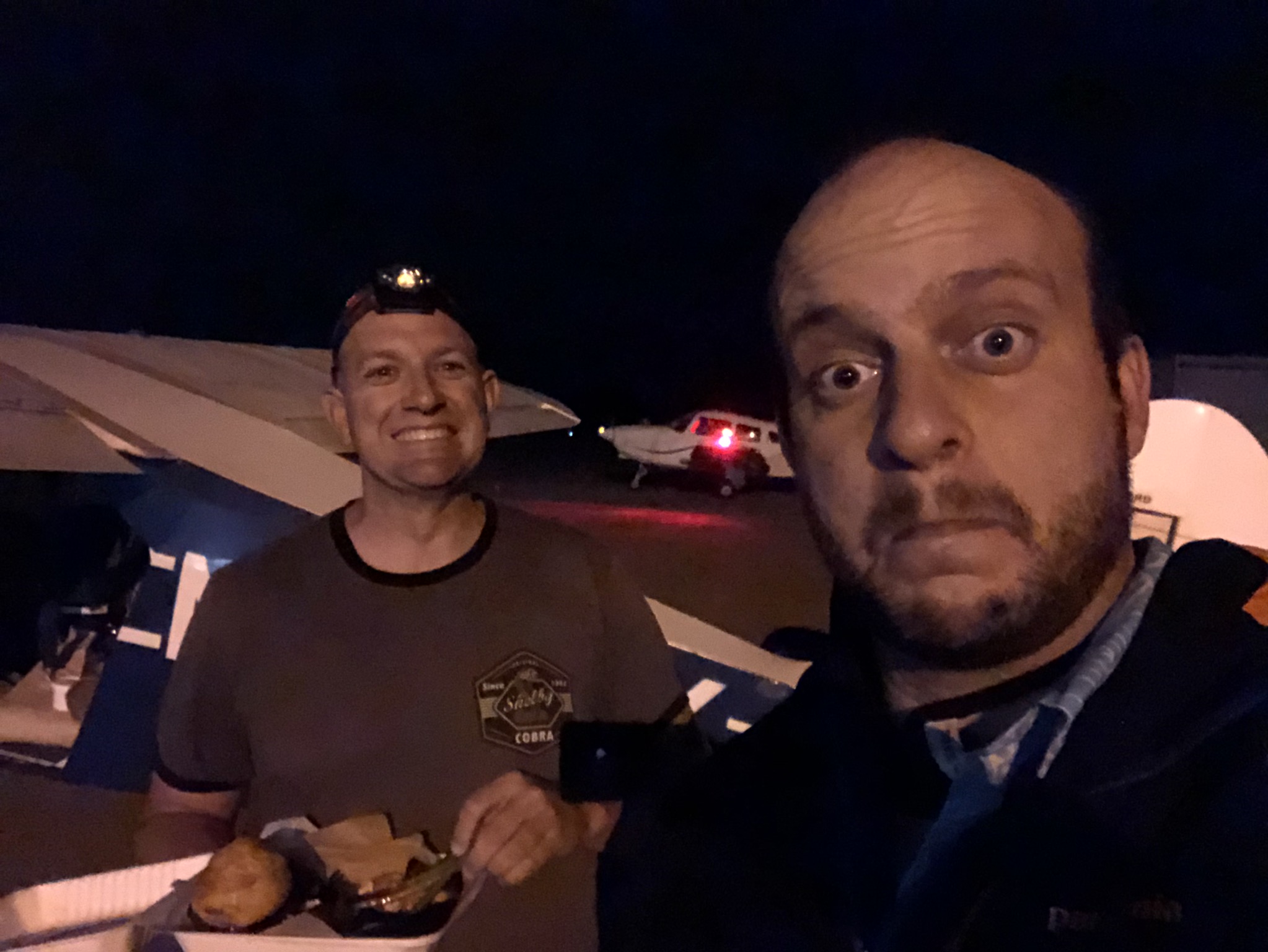 This is one of the last photos I have of Crazy Nick.
This photo was taken on August 28th while we were zooming around the east coast in his airplane. Several days later Nick died flying the plane in the background in Shenandoah National Park. (https://www.nps.gov/shen/learn/news/plane-crash.htm). I've been afraid to talk about it, because I'm afraid of my mom finding out. If she did, she would go crazy that I was in a plane several days before it crashed. I'm scared. I'm wondering if I did something super irresponsible, but I'm very grateful I took the day off to fly with him and spend one last day with him.
You see, we were working on this big project at work. It was consuming most of my hours and even though Nick arrived on Wednesday and we had planned on going out Thursday, he needed a new alternator in the plane, so we had to put our plans on hold for a day. When the project leader found out I would be out one day he was okay with it. When it got shifted from Thursday to Friday and a deadline was looming, there was some pressure to not take the day. I stood my ground and had a wonderful day with Nick. We made it Bar Harbor, ME. We stopped in New Hampshire, and an interesting time trying to find fuel on our way back in VT, and stopped by in Worcester, which is where this picture was taken. We made it home at like 11 pm. It was an awesome crazy amount of flying, and a great adventure.
That was Nick. Mr. Adventure. I met him at Philly Phlight several years before. It's an intermediate Acro festival and he and his partner were in my house. We connected and had a grand old time together. I even went down and visited his place in San Luis Obispo (SLO) and was part of putting together an Acro festival with him before covid made us cancel our plans. Nick had a go grab the life by the horns and try the crazy thing mentality, and I ate it up.
He passed flying his plane, and it is sad that I won't get to play with him again (term we use for doing Acro with others), or fly with him, or just talk about the challenges of life. He will be in my memory and he will inspire me to try to see the joy in the adventure and look for new ones.
I will miss my friend Nick.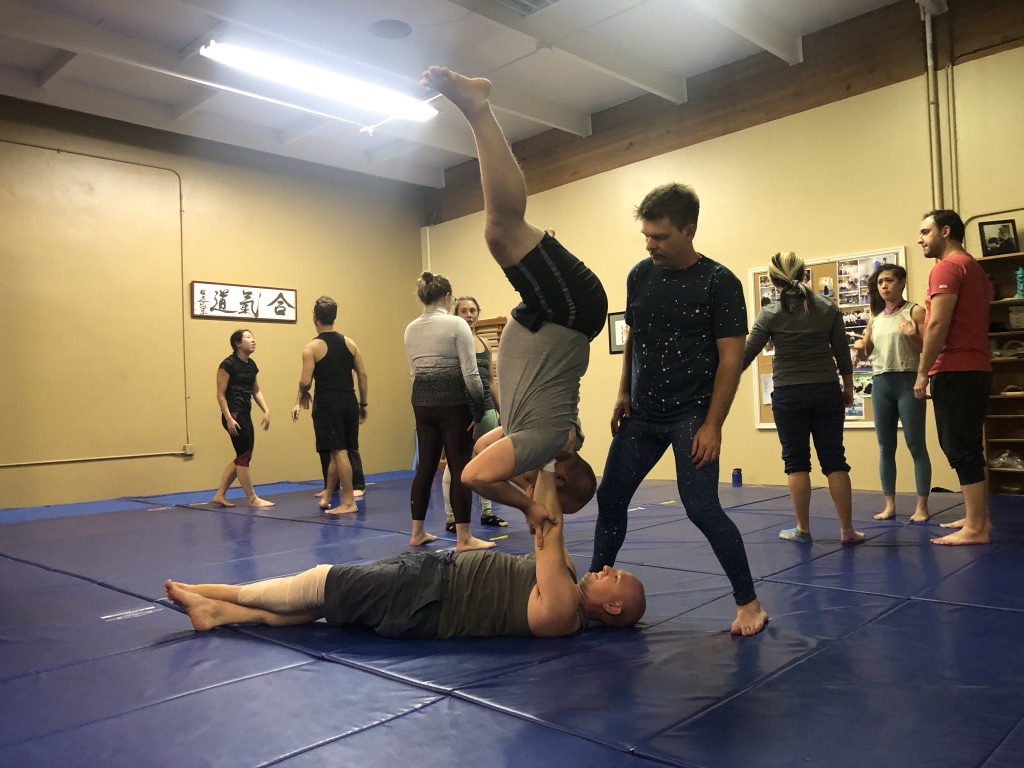 Nick, with a busted knee still doing Acro, basing me in a shoulder stand. This Is the type of crazy stuff Nick would do. I will miss him.