This is an idea I've had for a while. One of my personal missions in life is to connect people. I do this through community aspects at work, through teaching acroyoga and Thai message, but how do I get even more people involved?
I once read about a project, but have been unable to find it online, where a group of people mailed out a bunch of notebooks, asked people to hold on to them for a couple days and fill out some pages and then send them to another users. When the project was done the group had some amazing works of art.
I've always wanted to recreate it. I wanted a collection of art and inspiration created by a connected community. My most recent concept involved me starting a coffee shop to solve it and hiring a bunch of artists to create notebooks.
I was sharing my idea with the owner of Simple Merchant Coffee and he wanted me to maybe create an expo at his space. I told him I didn't have the notebooks yet and so he proposed something interesting: Let's set up a couple of notebook stands at his location and let people fill out some pages. He proposed that this morning. This afternoon it happened.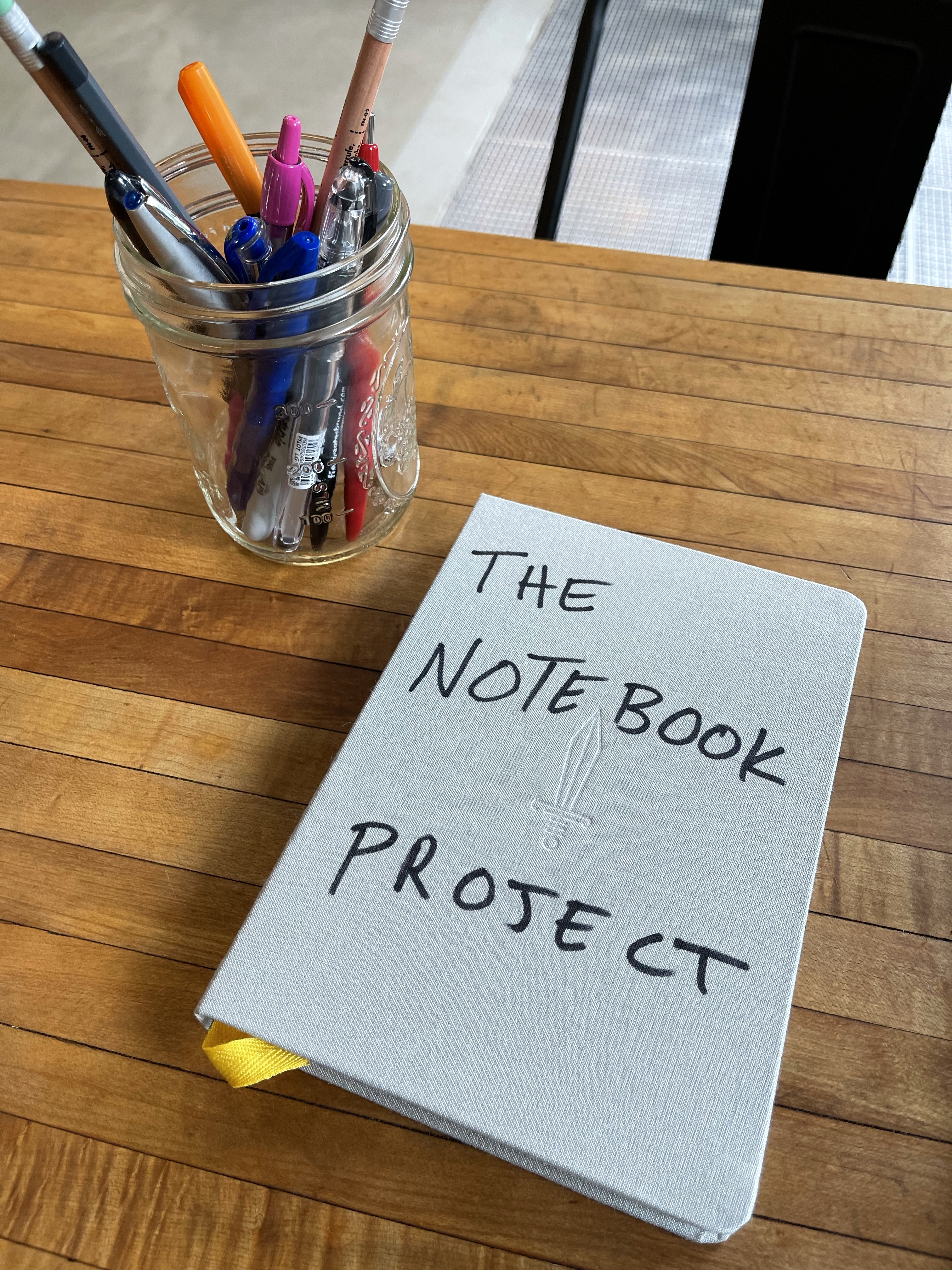 I put two notebooks out there and two mason jars of pens. Hopefully it works out well. Hopefully they both don't get pilfered from the store. I mean, even if they do I will learn something.
I'm still interested in working with artists to create more notebooks and build out some additional notebooks. If you are interested, please let me know.