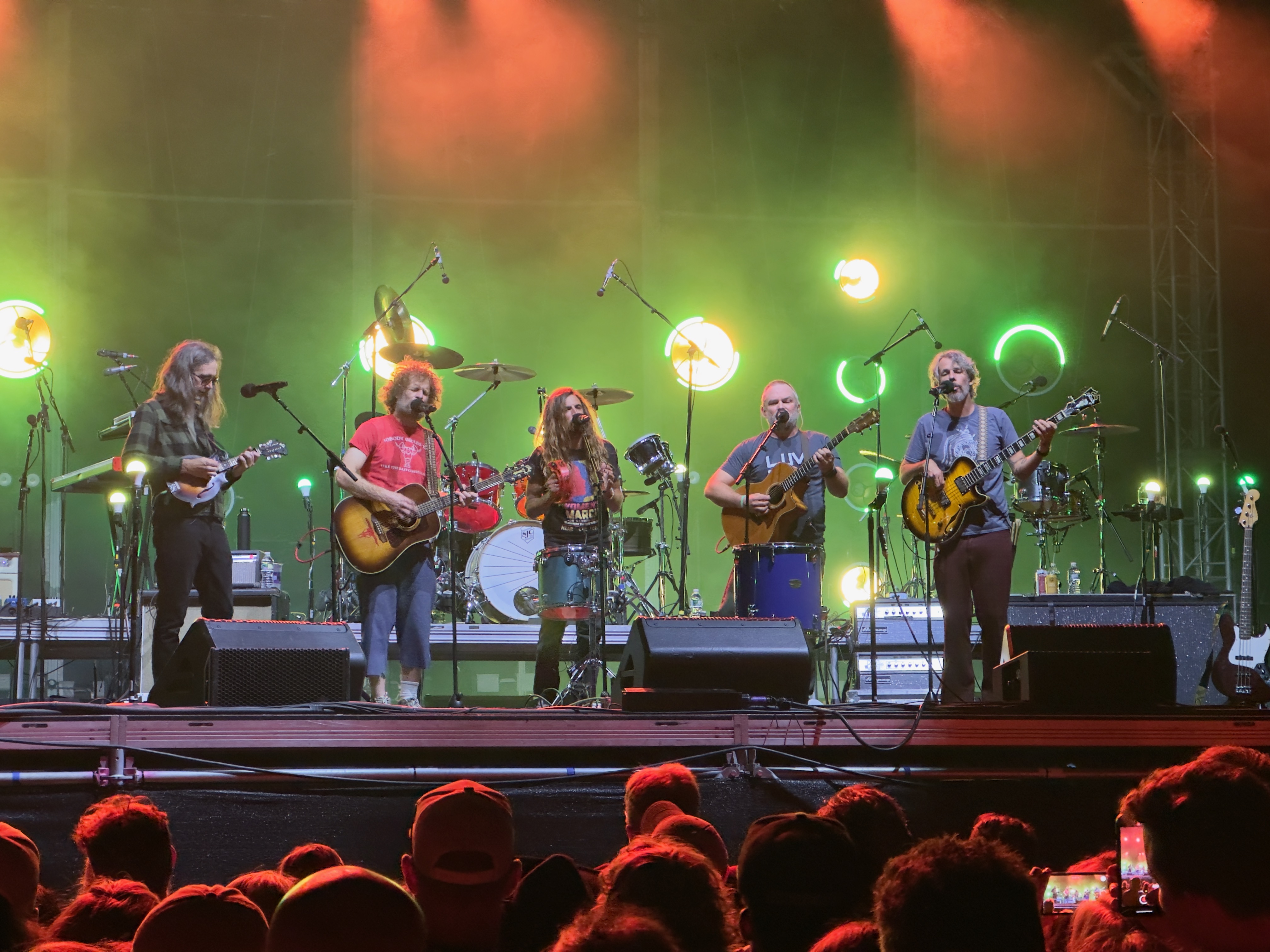 Just a little note. Went up to Thompson's Point in Portland ME last night for a super great concert by my favorite band, Dispatch. Their set was great and they even mentioned that it might be the most jammy set they've ever played. I loved it. I don't know how many times its been that I've seen Dispatch, but it's been quite a few.
They played The General, Bang Bang, and many of the old songs while still leaving out some of their biggests hits. I was a little sad not hear to Flying Horses, but honestly I love that they were playing stuff that wasn't just hits. There were a couple of songs that I hadn't heard before, one of them was a cover, the other was a Brad song.
This is a bunch of rambling, but let me try and tie it together. I got go out and see this concert with one of my best friends. It's been a few years since we've been to a concert like this together. It was awesome to spend time together like we used to. The concert was part of the fun but going with a good friend was what made it really special. I'm hoping we go more regularly as we are now both on the same coast again.
Thompson's Point is a pretty rad venue, but just be prepared to hang on the way out. Traffic was real and it took us about 45 minutes to get to the highway from our car.